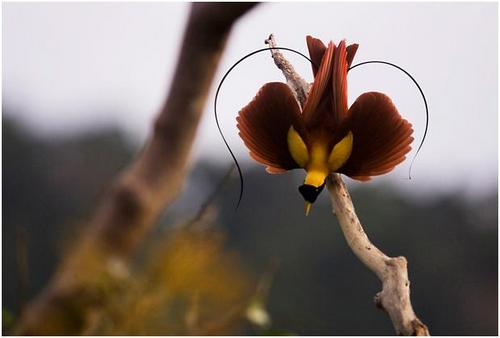 From observation to revelation
Though the connection may seem remote at first glance, "Spotting Patterns on the Fly", an article published in the Harvard Business Review, November 2002, suggests that industry trend spotting is comparable to bird watching because of the cognitive capabilities that pattern recognition requires.
I have always been an avid bird-watcher, but never imagined this engaging hobby would follow me into my professional life.
It started simply and naively in my garden, while observing the bird species that colonized there, year after year. I found great joy in first learning to distinguish one species from another, then observing the detailed traits that allowed different species to mate and flourish.
It added enthusiasm with the exploration of some extraordinary scientific books*. I became intrigued with the ingenious adaptive mechanisms – genetic variations, adaptive radiation, natural selection, speciation – that enable birds to resist, evolve and endure…Much like Darwin's finches, who progressively adapted to ever more stringent conditions in the Galápagos.
My pleasure gathered passion with the discovery of birds of paradise in Papua, and came to a climax with an illuminating expedition to the Galápagos Islands. There, a myriad of ideas collided in my head and nearly overwhelmed me, before coming together into a compelling revelation…
Bird watching and brand crafting
…the evolutionary principles of survival and seduction may well apply to the practice of pharmaceutical naming!
What if….we could think of brands as living creatures like birds?
Would we be able to create brands of similar endurance – with adaptive naming mechanisms such as word fusioning, investing, syncopating, and cloning?
Would we be able to create brands of similar beauty – with unique name patterns like verbal rhythm, melodic contrast, visual distinctiveness and linguistic universality?
Today, I look at brands the same way I look at birds.
…always watching for their adaptive capabilities in today's complex healthcare marketplace.
…always on the alert for distinctive morphological elements that can leverage their power to differentiate and engage.
Rarely does a story about new ways of doing business come from an analogy so natural, yet apparently so remote and almost perfect. But this is just the way our story came together.